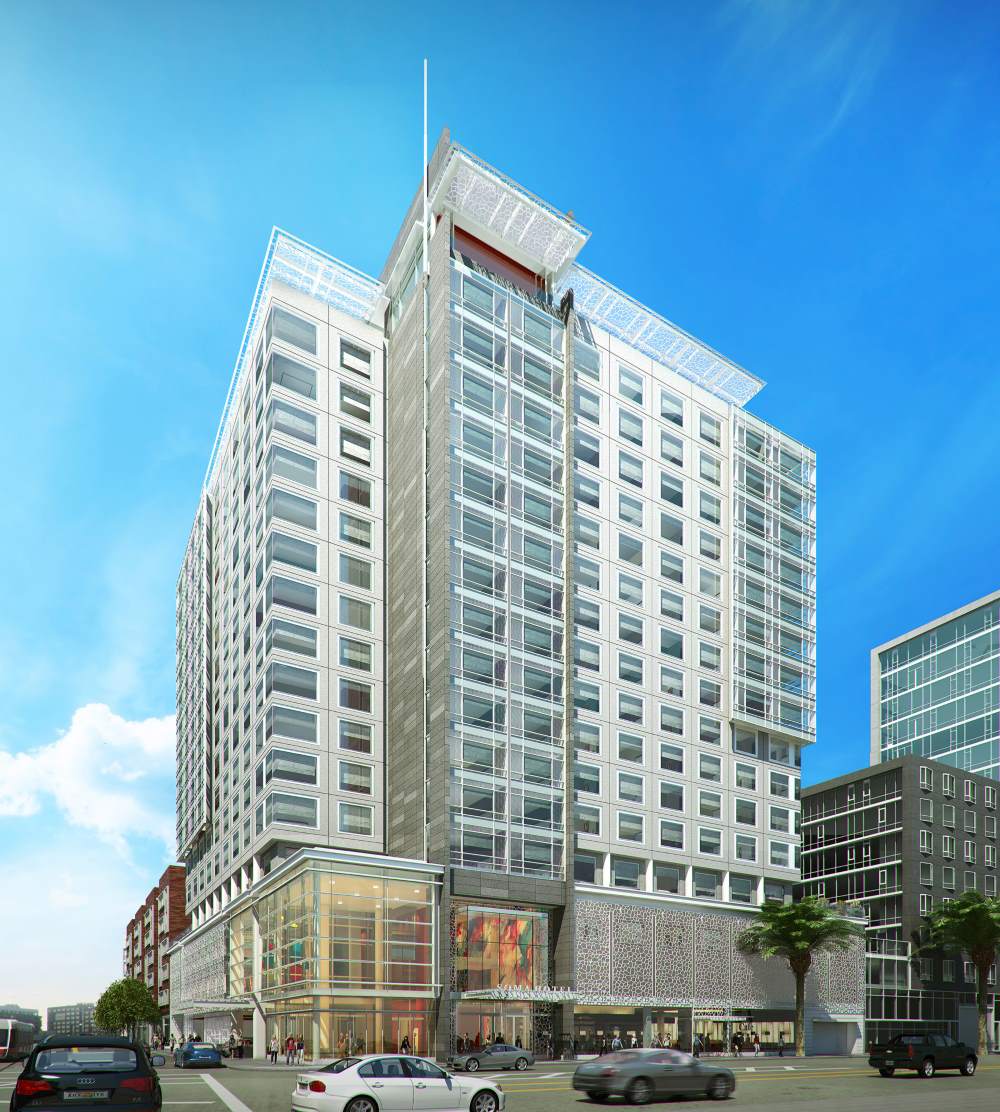 Marriott SOMA Mission Bay Hotel will bring a comfortable space for guests and new energy to the neighborhood at 3rd and Channel Streets in San Francisco's Mission Bay.
The hotel, scheduled to open in second 2021.
Public art displays visible from the street.
A rooftop restaurant and bar.
250 guest rooms and suites.
Intimate meeting and event spaces.
The hotel is being planned and constructed with the community in mind. Conveniently located between Golden State Warrior Arena and San Francisco Giants Ballpark. It will serve the growing number of people visiting the SOMA Mission Bay neighborhood—from friends and family, to visiting physicians, business travelers, conference attendees and sports fans—while bringing more amenities and nighttime activities to the neighborhood.